2002 Scholarships Awardees

James Lewis Tennis Scholarship Foundation College Scholarship
2002 Scholarship Awardee: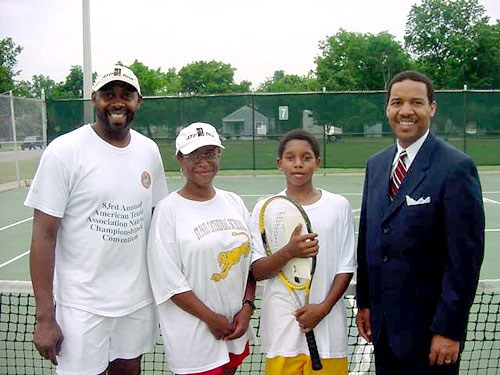 On 6/13/02, Mike Patterson, chairperson of scholarships, presented Edward Baldwin with a $300 scholarship at the James Lewis Tennis Center. Pictured below (left to right) are Coach George Wilson (his coach), Mrs. Baldwin (his mother), Edward and Michael Patterson.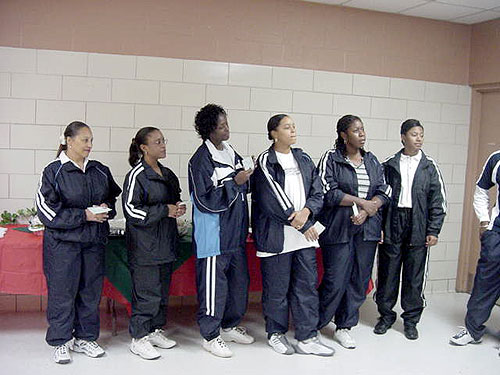 Each member of the Ladies Doubles 5.0 Team was awarded a check for $125 from the James Lewis Tennis Scholarship Foundation Incorporated on 12/19/02. A total of $1000 was awarded to help defray the expenses they will incur going to Rome, Georgia to play in the Sectional playoffs on 1/10/03 through 1/13/03. Pictured below from left to right are Josephine Govan, Lisa Baldwin, Angela Scott, Lametrous Rouse, Izette McNealy and Keisha Lightner. Missing from the picture are Jacquese Parker and Erica Ingram. Joyce Wilson is their Team Manager and George Wilson is their coach.