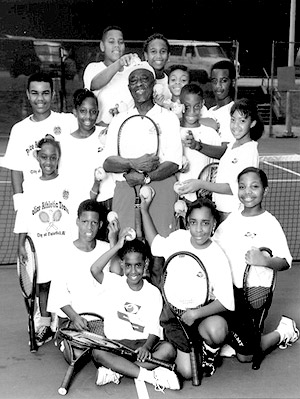 About Us
The James Lewis Tennis Scholarship Foundation was formed to provide scholarships to
junior tennis players; support educational and character development programs; and
support overall tennis play and tennis skills development. It was established on February 14, 1995 and received its tax exemption status as a 501(c)(3) in July of 1995.
On March 16, 1996, Mr. James Lewis Sr. was the first African American to be inducted into the Alabama Tennis Hall of Fame.
The Foundation acquired a lease for the Ensley Tennis Center on March 3, 1998 from the Birmingham Park Board and they approved the renaming of the Ensley Tennis Center to the James Lewis Tennis Center on April 25, 1998.
Seven years later on May 2, 2007, the Foundation was proud to acquire a second location at George Ward Park called the George Ward Tennis Center.