2000 Scholarships Awardees

James Lewis Tennis Scholarship Foundation College Scholarship
2000 Scholarship Awardee: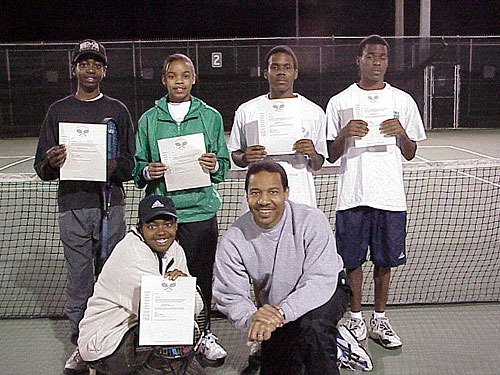 Pictured above from left to right are Olivia Tolbert, Michael Patterson (Chairperson of Scholarships), Tyrone Tolbert, MeShala Johnson, Gerrick Willis and Brannon Willis.Missing from the picture is Heshini Pixathilake.
Each scholarship winner received a $300 tennis award that can be used for tennis rackets, accessories, tournaments, tutoring and other tennis related items.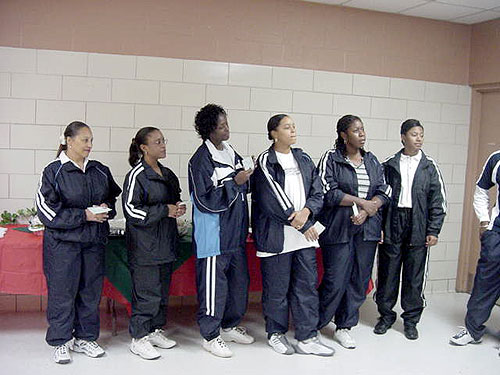 Banquet Scholarship Awards: Twenty-Four $100 Scholarships were issued at our Second Annual Banquet on September 15, 2000 at the Fairfield Civic Center.
| | | |
| --- | --- | --- |
| Tony Austin | Sara Cox | Joshua Davidson |
| Leticia Davidson | Jaqua Griffin | Gerald Henderson |
| Kion Hinson | Jarrah Houston | Charles Johnson |
| Austin Lyman | Alasdair Martin | Amy Moultrie |
| Anna Moultrie | Brandon Parnell | Heshini Pixathilake |
| Bridgette Robinson | Alexander Ruffin | Brian Slay |
| D'Andre Washington | Brittany Wilkerson | Chasmin Wilkerson |
| Brandon Willis | Garrick Willis | Gabrielle Young |