Special Events

2019 Magic City Tennis Tournament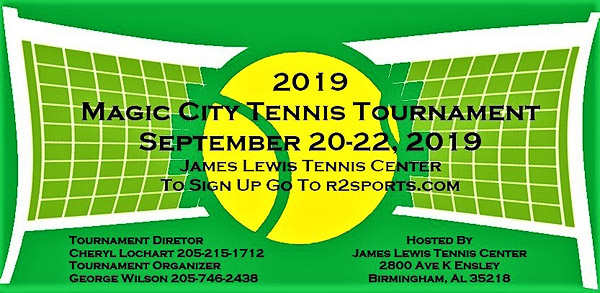 Come join us once again for our 2019 Magic City Tennis Tournament. Players that have attended prior years, traveled from South Alabama, Tennessee, Georgia, even as far away as Florida for this event. Lunch and dinner is provided on Saturday, as well as gift bags for all participants. Participants can enjoy networking with other players and take pleasure in the delicious array of food provided during the event.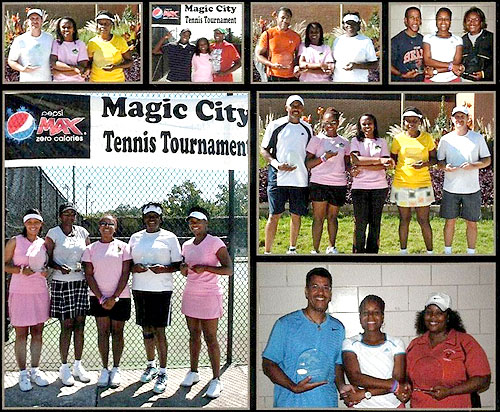 When:
September 20 - 22, 2019

Where:
James Lewis Tennis Center
2800 Avenue K, Birmingham, AL 35218

Registration:
Registration Starts July 1, 2019.
Click Here to register for the 2019 Magic City Tennis Tournament.